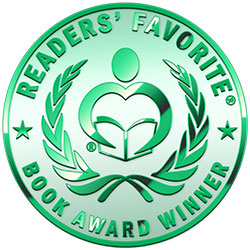 Reviewed by Edith Wairimu for Readers' Favorite
Resurrected Faith: The Heart of a Contender by D. Greg Ebie is a profound work that inspires Christian believers to look to God to reawaken their faith. The work explores a process it refers to as faithing. Faithing is defined as a journey and a lifestyle that involves living by what one believes. It is submission to the Holy Spirit who enables us to live and become more like Christ. It examines symptoms of dead faith which include spiritual pain and numbness. It encourages believers to contend for the faith and defines a contender of the faith as one who takes a firm stand for biblical truth and wholeheartedly strives to seek and know Jesus as he is. It explains the process of contending as a demanding journey of knowing and believing God's doctrine revealed through Jesus.

While reading Resurrected Faith, I appreciated its emphasis on not only learning biblical doctrine but living it out in daily life. In an often challenging and chaotic world, D. Greg Ebie's words reminded me I have constant help and counsel from the Holy Spirit in becoming like Christ. I also loved that the work helped me remember that contending for the faith is a continuous journey and not an instant event in an age that demands instant results. Resurrected Faith by D. Greg Ebie is a powerful book with crucial advice for any Christian seeking inspiration to know Jesus and make him known. Its truths are countercultural, reminding us of biblical doctrine and guiding us on how to live our faith in a practical way.