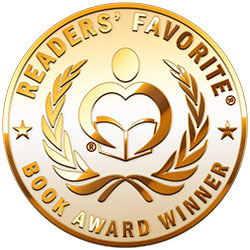 Reviewed by Daniel D Staats for Readers' Favorite
Milo and Cat are ready for bed, but sleep won't come easily. Miro Tartan has authored Right Before Sleep, a delightful little book about going to sleep, and it is the story of the various things Milo and Cat try so they can get to sleep. First, Milo reads a book of knowledge showing multiple ways of inducing sleep. Second, Milo and Cat try various methods in the way a child would apply the knowledge. But, no matter what they try, sleep won't come. Milo and Cat try counting sheep, listening to soft music, drinking warm milk, and other methods, but all to no avail. In the end, a simple little trick solves their problem. After Milo falls asleep, Cat figures out what it took to put Milo to sleep.

Miro Tartan knows how to solve one of a parent's worst nightmares as they so often ask how to get their little ones to sleep. In Right Before Sleep, Miro shares many ways to help children fall asleep whilst also telling a delightful tale for the child reading it. This is a great sharing and learning experience for both parent and child. The illustrations are a delight and will keep the child interested in the story. Parents will want to help their children understand how each technique works, as children often do not understand the nuances of such things. Miro writes in an easy-to-follow and easy-to-understand method. The words are simple enough for a new reader but deep enough to keep an older child's interest.