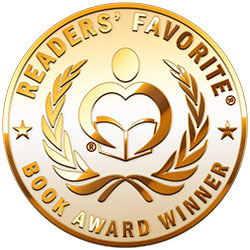 Reviewed by Kristen Van Kampen for Readers' Favorite
Rocket-bye by Carole P. Roman is an enjoyable picture book that takes young readers on an exciting journey. It is about two people in outer space. They soar above trees and see cities look small. They see stars make up constellations, and soar past each planet. They visit Mercury, and then romp past Venus, and then later ride the rings of Saturn, and they dart past Uranus. They have a splendid journey exploring outer space. But how will this fun adventure come to an end?

I absolutely loved Rocket-bye by Carole P. Roman. The book rhymes perfectly, and has a nice rhythm to it. It's a fun, enjoyable book and is perfect for a bedtime story. The pictures by illustrator Mateya Arkova are simple and beautiful, and depict the story very well. The pictures also show real constellations behind the characters, which helps if someone wanted to learn about the constellations. The book is also a great way to learn about space, as the characters visit the planets in order, as well as mentioning the names of some constellations and stars. Carole P. Roman clearly put a lot of time into writing the book as it is well developed and planned out. I liked how the author described what everything looked like when the characters were on the rocket. I also liked how the story seemed to include the reader. Rocket-bye is a stunning book that is perfect for all children. I would recommend this for young readers.