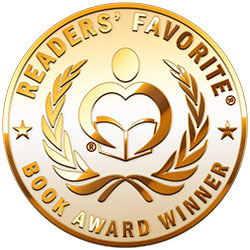 Reviewed by Sefina Hawke for Readers' Favorite
Romance... Push The On Button! (How to Turn Your Man Into A Romantic) by Paul Gaughan is a non-fiction book on relationships that would appeal most to an audience made up of primarily female adults who are comfortable with reading about sexual beliefs, menopause, arousal, and pleasure. Have you ever wondered why romance fantasies never compare to the real thing? Well, this author aims to teach women how to help transition their relationship into allowing for more romantic connections. The author explains how romance is a vital part of an intimate relationship for women and that women can take steps to help bring that romance into their relationships even if their male partner has reluctance towards romance.

Romance... Push The On Button! (How to Turn Your Man into A Romantic) by Paul Gaughan has a title and cover image that aroused my curiosity quickly. As a woman looking for a long-term romantic partner, I found this book to be very helpful in teaching me how to stop just complaining to my friends about the lack of romance and instead become empowered to take action to get that romance for myself. This is not the typical self-help book as the author clearly has a wealth of counseling experience with couples in how he was able to offer advice, tips, and the science behind romance. Overall, I feel this book will help me to be much happier in my future relationships and more knowledgeable on how to achieve deeper intimacy.