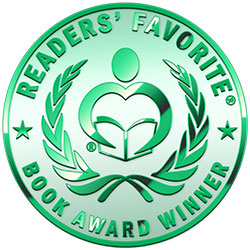 Reviewed by Ryan Jordan for Readers' Favorite
Saigon Tease: So, What Did You Do in Nam, Dad? by John Wood is a memoir about a soldier becoming a man during the Vietnam war. It starts out with setting the stage of the stories that are to follow by introducing us to a kid who joins the army after ruling out the other branches of the military: he doesn't want to be sea-sick, so no navy; he thinks the boot camp and uniforms of the Air Force are both weak; and he can't understand why the marines would brag about being the first ones to land and fight in conflict. From here we see a coming of age tale about a kid becoming a man, including getting on (at least in his mind) the Most Wanted List in a little hamlet and being rescued by a soldier who was clueless as to why he was acting so preposterously.

The playful writing style and personal way in which the author addresses the reader made this volume truly special. The stories were fun and anecdotal, such as when he is planning to enlist and was promised that a stenographer would never be sent to Vietnam as long as the war went on. As soon as his training was over, he was immediately sent to Vietnam. The memoir is about a hapless and blessed person who knows better than to challenge fate and is willing to admit that he's lived a fortunate life. The mistakes are all relatable, as well as the personality, and I think anyone who is interested in memoirs about a soldier's life would count themselves lucky for stumbling across this. Saigon Tease: So, What Did You Do in Nam, Dad? by John Wood is a real winner and a great story.