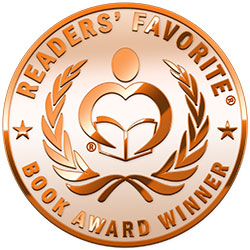 Reviewed by Doreen Chombu for Readers' Favorite
Catalina, shortened to Cat, is fighting a custody battle with her former in-laws, the Roca family, for her son Fransico, affectionately called Chicho. Her friends are adamant that she needs all the help she can get to win this war because the Roca family is not average. They run the town and have enough power and money to make people disappear. Cat seeks the Lord in prayer for assistance and guidance because He is her source of strength and protection. Through a series of investigations, Cat and her friends discover that there is more to this case than meets the eye. The clues they uncover all point to a series of well-thought-out crimes and they realize their lives are in danger. Find out if Cat will finally be reunited with her son in Secrets of Fortuny Bay by Ara Grigorian.

Secrets of Fortuny Bay is the second installment in the Fortuny Bay series but can be enjoyed as a standalone novel. The story contains elements of mystery, friendship, faith, and love, as Ara Grigorian brings all the characters to life with great writing skills. The author tells the story from multiple points of view; however, it is easy to follow and understand as each chapter begins with a character's name. I loved the brewing romance between Cat and her friend Leo. Cat is going through a lot, and I understand why she takes her time with him, yet Leo displays true friendship and patience. Everyone on Cat's team knows their lives are in danger and they are determined to stay by her side. Van's wits and attitude were hysterical and brought a refreshing element to the story. I loved every minute of reading it and recommend it to all book lovers. Amazing story.