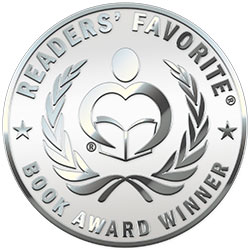 Reviewed by Divine Zape for Readers' Favorite
Seeds of Intention by Andrea Thome is a well-crafted contemporary romance with great characters and a beautiful setting. After his boss and owner of one of the famous resorts in the country suffers a stroke, Garrett Oliver finds himself being groomed to become the master gardener. Things just seem to fall into place for him and taking his long-distance relationship with his college sweetheart to the next level seems possible now. Heartbroken, Willow Armstrong has just returned to Knoxville to take care of her ailing father when she lands the job at the resort. She would be Garrett's boss. These two souls are bound together by their work, but as they work together an undeniable attraction begins to develop between them. The reader watches them as the intensity in their attraction for each other grows. The question is: can Garrett forget the love of his life for his boss?

Realistic and intelligently plotted, Seeds of Intention takes the reader on a ride into the inner workings of the hearts of the characters. The setting is colorful, captured in vivid prose and powerful descriptions, from the interior décor of the resort to the surrounding beauty of the Smoky Mountains. Readers will marvel at the natural beauty of Walland, Tennessee, and at the images the author offers them. The narrative voice is strong and it grabs the reader's interest from the very beginning. Andrea Thome has a great gift for character and even though I never read the first book in the series, it wasn't hard for me to connect with the characters and to feel like part of their world. Great pacing, compelling characters, and masterly handling of themes!