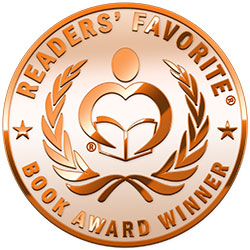 Reviewed by Pikasho Deka for Readers' Favorite
Selected Poems is an award-winning poetry collection written by J.C. Mehta over two decades (2000-2020). J.C. Mehta expresses her own trials, tribulations, hopes, and desires through a set of intimate and personal poems that showcase the various stages of her life. Murdered & Missing Indigenous Women is a poetic narrative recounting the destroyed and forgotten lives of women belonging to the Native American community. A Priest and an Indian Walk Into a Bar is a humorous rendition of a raucous night. The Lecture recounts how the passage of time rolls over the young. Mourning Light showcases how the past sometimes comes back to haunt us. Each piece feels inspired by J.C. Mehta's personal experiences throughout her life.

If you love poetry, Selected Poems is a collection that you won't regret having in your catalog. Author J.C. Mehta's beautifully written pieces will break your heart, make you smile, and unleash your imagination in wild ways. Written in a first-person narrative with a raw and authentic style that sometimes may even seem brusque, the poems cover a wide spectrum of subject matter related to childhood trauma, parental neglect, abuse, exploration of sexuality, identity crisis, love, and more. Each poem feels heavily influenced by real life and is filled with clever wordplay, introspection, and humor in varying degrees. The pieces may differ in subject matter, length, and style -- some even seem abstract -- but have a common unifying sense of personal intimacy that you can't shrug off. I thoroughly enjoyed Selected Poems, and I will highly recommend it to poetry lovers.