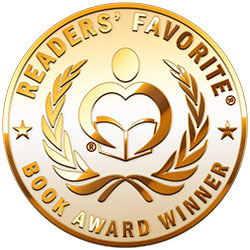 Reviewed by Jennifer Ibiam for Readers' Favorite
Former Navy SEAL Ryker Tufano and his teammates went to Ethiopia on a mission. They walked into an ambush that wiped out the troop. Ryker suffered survivor's guilt and drowned himself in alcohol because not only did he lose his brothers, but he was also dishonorably discharged from the Navy. A stranger called out of the blue to tell him that his brothers in arms were alive. It was all a setup, and he swore vengeance. Ryker returned to Ethiopia, where he teamed up with Xena Riggs for the rescue. Sparks flew between Ryker and Xena, but she had a secret that put him in his present predicament. Will Xena's secret ruin their budding passion? Can they save the captured SEALs? Shadow in the Mountain by KaLyn Cooper has all the details.

Shadow in the Mountain by KaLyn Cooper is the fourth book in the Shadow SEALs series, a blend of action, drama, and romance. This novel deserves a place on the big screen and I loved the brilliant plot and unique cast of characters. The development was also fantastic, capturing me every step of the way. Working for the government in sensitive capacities is a harrowing adventure because the more you look, the less you see. The higher-ups use people as pawns to further their agendas and ruin lives. It's pathetic. Xena was my favorite character in this book. She combined vibes from Tomb Raider's Lara Croft and Colombiana's Cataliya to give me full-time action. I loved the fast pace and KaLyn's writing style, which was easy to follow. Do Serena and Ajax have a story? They deserve one. Thank you for a beautiful book.