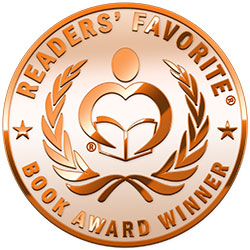 Reviewed by Lit Amri for Readers' Favorite
Shadows for a Princess (Trials of Terraina, Book 1) by Dominique Kristine centers on Princess Ysolde Westbrook, a spinster duchess and the adopted daughter of King Aldemar, Hindera's monarch. Her mother, Tegau, had left to rejoin the Marcogh tribes, leaving Ysolde behind with her adopted father, step-siblings, and vindictive stepmother Queen Rhonwen. She is loved by the commoners, but despised by most nobles as she's considered an outsider who gives too much charity to the derelicts. Ysolde bravely stands against an arranged marriage, assassination, and abduction plots, while discovering love, new allies, and finding the truth about the people who plot against her.

The story is both character and plot driven, with a fantasy world-building filled with fey beings and magic as its background. Action, suspense and romance elements are well balanced, although I gravitated more to the first two aspects of the story. Ysolde is easily likable, a compassionate and prudent princess who always strives to better the lives of the poor, while ignoring the complaints from prudish nobles and dismissing rude suitors from her home. The gallant female knight Rae, brothers Etienne and Laurent are my favorite characters, including Etienne's cunning friend, Adrienne.

The plot has a good pace and wraps up in a satisfying conclusion that opens the way for the sequel. All in all, Shadows for a Princess offers a compelling story and a solid start for the Trials of Terraina series. Readers who are fans of Game of Thrones will love the substantial storyline and its vivid characters.