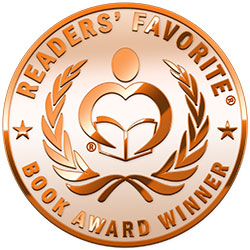 Reviewed by Tanja Jurkovic for Readers' Favorite
"Do you want to know how to take control of your narrative and start living the life of your dreams by investing your money and your mindset in smart ways?" This is the question that Kristin Cripps, the writer of an excellent and inspiring book, Shepreneur, asks her readers to encourage them to think about their lives, and how to experience the elation and the excitement that comes with revealing and eventually using one's true potential to live life to the fullest.

Kristin Cripps, the author of Shepreneur, is a former bartender and massage therapist, who turned her life around and became a millionaire in a fairly short time, and the experiences that she shares are an intriguing read. Shepreneur is not just a book that offers advice about how to change your mindset and your life, in other words, how to help oneself to unlock one's own potential. It is also an inspiring guide through life, full of the author's personal experiences. She talks about everything without censorship and shares what lessons she learned from her past adventures and occurrences, whether good or bad. There is always something positive to look forward to while looking ahead.

Shepreneur is imbued with positivity, excitement about life itself, a certain lust for life, and humor! Lots of it! I loved the enthusiasm throughout the book! This book has a huge potential to inspire readers to think about where they are in life and whether they want to be there, as well as what and how to change in order to lead a fulfilling life, at the same time not needing to worry about the financial side of it. This book is an excellent and fun guide through the bumps on the road of life, and the adventures that await ahead.