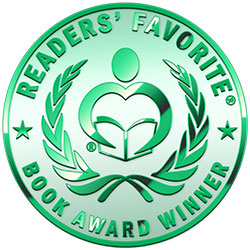 Reviewed by Jane Finch for Readers' Favorite
Shimmer by Elena Dillon is the story of Chandler Raines and her life on the run with her father, trying to escape from the ghosts of the past. Her whole life has become a lie as they travel to new places with new names and a made-up past. After four years of running, however, Chandler ends up in a town she would like to call home. She begins to make a life for herself and realises she is tired of running and assuming new identities, and wants to settle down. The time comes when she has to make the biggest decision of her life; whether to leave everything she is learning to treasure and move on, or stay and face the evil that is chasing her.

This is a really fast-paced story, tense and exciting. The author, Elena Dillon, has done a really good job of writing a piece that at the heart is a romance, but intertwined is a mystery and a touch of thriller. The writing flows well and keeps the reader guessing. The story starts with Chandler and her father leaving in the middle of the night and immediately I was engrossed, wondering about the past - why they were running, who was after them? It was a clever beginning and continued in a similar vein throughout and kept me turning the pages and, at times, unwilling to stop reading. Although classed as a young adult novel, I think this book will appeal to adult readers as well. This is the follow-up story to Elena's earlier novel, Breathe, which I will now have to read too.