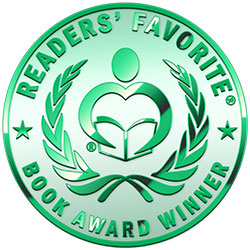 Reviewed by Kathy Golden for Readers' Favorite
Shoot the Horses First by Leah Angstman is a well-written and engaging collection of short stories. The stories vary in length and the subjects covered, but each is filled with rich imagination, and it was wonderful to read about characters so vividly portrayed, emotionally, mentally, and subtly, in certain aspects. I was glad to see the drawings of the horses right at the beginning of each story. Images and drawings in collections like these are one of the things I appreciate most. I especially like that different stories were introduced with varying parts of the horses. This particular feature indicated the individuality of each story and that the reader should expect something new and different and possibly unexpected as they embarked on and entered into each new drama.

In Leah Angstman's Shoot the Horses First, the most captivating aspects of these stories are the meticulous attention to detail and how a reader is drawn into a given story so that they would never want that story to end. Yet, end it does and, depending on the story's nature and its emotional impact, the reader might be inclined to laugh, cry, contemplate, or wish that things might have turned out differently. Yet, I don't think that anyone reading this collection could finish it without feeling that they have been privileged to know what it's like to enter into the short-story world of a master storyteller. Thank you, Leah Angstman, for giving us such a compelling collection.