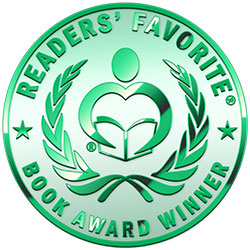 Reviewed by Jack Magnus for Readers' Favorite
Solo Vietnam (Flying Solo Series) is a historical military novel written by Jeanette Vaughan. It takes place during the late 1960s on two fronts: New Orleans, Louisiana and Vietnam. Nora Broussard is a singer and pilot who survived a bad marriage to an abusive husband and is raising her children on her own. She'd like to have been involved as a pilot in Vietnam, but, unlike during WWII, women are not allowed to fly in any sort of military capacity during this conflict. When we first meet her, it's Fat Tuesday and everyone in New Orleans is happily participating in the last few hours of the mad partying except for Nora. It brings back all too well the surrender of her last baby for adoption. She was the love child of Nora and Steve Novak, a married man whose wife was very ill. Later that year, Nora decides that she can make a difference in Vietnam and volunteers her services to the USO. She commits to an 18-month contract as a USO club manager.

Jeanette Vaughan's military novel is a beautifully written and meticulously researched work, chronicling the Vietnam War from the perspectives of a USO worker, a pilot and a prisoner of war. It's a remarkable and gritty book that covers so many bases. Much of the story deals with pilots, their perspective of the war, and the dangers and challenges they met. There are some truly astounding descriptions of air battles in Solo Vietnam. Vaughan also brings to life the challenges and changes women faced during this time of transition, where their roles were slowly changing. She brings out little details like the rules that USO girls had to wear mini-skirts and were not allowed to wear slacks in their role of bringing comfort and home to the boys. Solo Vietnam is a marvelous historical novel and is highly recommended.