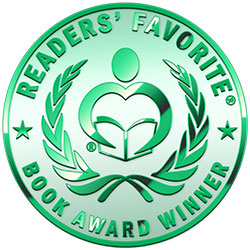 Reviewed by Susan Sewell for Readers' Favorite
The discovery of two young girls' bodies triggers an unprecedented phenomenon in the brilliant young adult mystery, Some Laneys Died (A Skipping Sideways Thriller) by Brooke Skipstone. When Delaney West was thirteen, she found her father in the arms of another woman. Laney tells her mother and life as they knew it exploded. Her father leaves, and three years later, Laney still hasn't heard from him. Visualizing how she could have handled the situation differently, Laney writes alternate versions of the incident. Recently, after reading about two bodies found in the vicinity where her father's faithlessness was exposed, things begin changing around Laney. She becomes obsessed with the girls and also begins seeing more alternative life choices. Her mother is a physics professor, and after reading some of Laney's accounts, she recognizes the similarity of Laney's different portrayals to the Many Worlds Theory. After her mother explains how each option exists in its own universe, Laney realizes she is experiencing more than imagination. Somehow, other universes are seeping into her own. Now Laney wonders if it is possible to skip sideways into another reality.

Some Laneys Died (A Skipping Sideways Thriller) by Brooke Skipstone is a scintillating young adult novel with a science-fiction theme. This dramatic mystery holds more than the usual teenage angst and drama. The intriguing concept of quantum mechanics, Many World Interpretations is the fabric from which the story is woven. It moves from space to space, threading through the anomaly of multiverses. It is a spellbinding story with infinite possibilities, an irresistible protagonist, and an intricate plot. This sensational and thrilling adventure will delight science-fiction mystery enthusiasts from sixteen years old on up. Word of caution; there are many scenes with violence, sexual acts, and inferences throughout the book which are not advisable for younger readers.