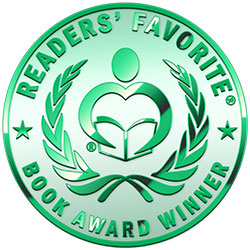 Reviewed by Scott Cahan for Readers' Favorite
Soul Mirrors by Wiley Haydon is a well-crafted psychological exploration of a fictional ability called "reflecting", and the effects it has on twins who are born with the ability. Thomas and Ashley are the first known twins to have the rare power of being able to look into a person's eyes and receive their whole life in an instant. Every memory that person has is instantly dumped into their own mind. The ability is a blessing and a curse. The government has gotten involved and uses the "Mirrors", as they are called, to solve murders. Soul Mirrors delves into the lives of these two young people and we're shown in vivid detail how the twins are affected; the good, the bad, and the ugly.

The story line in Soul Mirrors moves slowly and meticulously, trading action scenes for in-depth conversations between the characters. In the hands of many authors, a book like this could get bogged down. But author Wiley Haydon has proven to be a master at weaving an intricate plot through character interaction and clever dialogue. The pacing never suffers as we're carried along with ease, hanging on every sentence, following our characters on a roller coaster of emotions. He's painted a picture that is so detailed in its description of how Ashley and Thomas are living with their power that, to me, it felt like the ability to reflect another person could almost be a real thing. Soul Mirrors is extremely well-written, completely original, and gripping from start to finish.