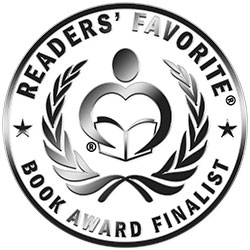 Reviewed by Jamie Michele for Readers' Favorite
Steven, the follow-up novel in the Soulstealer series by Shane Boulware, is an alternative narrative to the events in book one, Nythan. Some of the same events on the same timeline are shown through the points of view of two distinct characters. This is Steven Carpenter's turn. Bane is the legitimate name of the Souleater whose moniker is attributed because he will eat the soul of a person and commandeer their body solo. He's already done this with Nythan and this is explored through Steven's perspective as the novel progresses. Bane's history stretches back hundreds of years but he has been gone so long that when Steven, who is the last line of defense as one of the only guys left in the credibility-deficient, purpose-created ancient order of Ordo Solis, is not believed when he starts to tell people what he never, ever thought he'd say: the Soulstealer is back, and he's coming for everyone.

There is so much to look at in the two Soulstealer novels that I feel sort of bad about secretly wishing for a book from the perspective of one of Bane's groupies. The Soulstealer has diehard followers and they are as deliciously sick and twisted as any villain worth their salt. The second book, Steven, is an armchair travelogue and lesson in politicking all wrapped up in a paranormal thriller. Steven the character is part of Ordo Solis except when I say "part," what I really mean is he had one biker boot out the door when the souls of all living people were endangered. Like most protagonists, Steven didn't intend to be one and this is why we like him. Also like most protagonists, they work better in pairs and Boulware writes in Adeline who is awesome, except for her dialogue, all in a phonetic German accent. At one point I did say right back to her, "I don't like ze vay you do zat." It does not matter because I adore everything else Soulstealer has to offer and will scoop up the next book that Boulware dishes out.