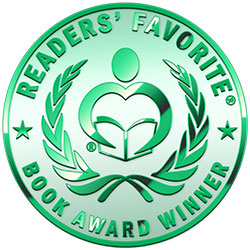 Reviewed by Mamta Madhavan for Readers' Favorite
In Spaghetti & Meatballs: Growing Up Italian by Diana Pishner Walker, the author shares her experiences of growing up in an Italian family. The author's family emigrated to the United States from Italy, but they kept the customs and traditions of their old country even while living in a new country. Her grandparents always told her stories about Italy and she enjoyed listening to them. Life was different from how children are growing up now. Apart from their meal times, the family also bonded during holidays. The author shares all her thoughts, ranging from holidays to recipes to birthday moments to time spent with family and friends to gardening.

It's an enchanting book with lovely illustrations that will make readers connect with the author's experiences beautifully. The illustrations capture the author's wonderful memories and give life to the story. The book is a good bedtime storybook and parents and grandparents will enjoy reading it out to their kids and grandkids. The story is also good for read aloud sessions in classrooms and school libraries. The Italian recipes at the end of the book are a bonus and those who love Italian food can give them a try.

This simple story gives readers a peek into the author's background and the simple joys she had when she was young. It's a heartwarming story of family love and family bonding that will take adult readers back in time to their own childhood days. An adorable storybook for readers of all ages.