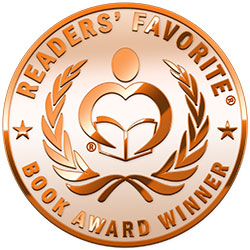 Reviewed by Liz Konkel for Readers' Favorite
Spring Upon a Crime by ML Erdahl is the second book in the Seattle Wilderness Mystery series. Crystal may have gotten the job by bluffing, but her time as a guide turned out to be rather good for her soul. She's tasked with taking college students into the Olympic Rain Forest with Roxie as host. However, the hike isn't a simple awe-inspiring trip like she planned as they find Roxie standing over the landowner's body holding a knife. Looking immediately guilty, Roxie is soon questioned for murder. To prove her friend innocent, Crystal dives into the old-growth forest where she comes up against a variety of suspects such as developers, eco-protesters, and loggers, all of whom have their own agenda for the forest land. Rifling through a list of suspects could lead Crystal to a killer or could lead a killer straight to her.

In Spring Upon a Crime, Crystal has found her place with friends and a boyfriend. Her relationship with Conner continues to grow, even progressing to the topic of her introducing him to her family. The setting is a lovely foray into the forest world with Crystal as your guide, a role ML Erdahl uses to incorporate tidbits about national parks and old-growth forests. Erdahl weaves humor throughout the story by using a lighthearted tone and dialogue that stems from Crystal's bubbly personality. The series kicked off on a humorous start with her bluffing her way into getting the job as a guide and the fun continues in this second installment. The lighthearted touches throughout keep the tone easy and will even make you smile such as the inclusion of her cat dubbed Elf, aka Evil Little Feline. The mystery pulls Crystal into it through how it ties to her friend's past and ultimately leads Crystal to catch a killer. Erdahl knows how to tell an entertaining tale through the use of charming characters, a lovely setting, and an engaging plot. Spring Upon a Crime is an ideal read for mystery lovers who enjoy lighthearted stories with humorous tones, zany sleuth leads, and cozy murders.