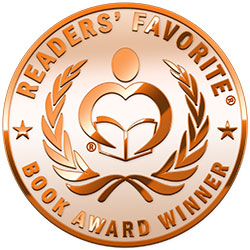 Reviewed by Mamta Madhavan for Readers' Favorite
Remember to give your princess a rose on St George's Day. What is the reason? St George and the Dragon: The Legend of St. George and the Dragon, written by Mark Watson and illustrated by Richard Caine, is the story of St George, the bravest and finest in the land. He is returning home from crusading with a shield and a lance at hand. As George reaches closer to the shore, he sees that the harbor is no more and the town is ravaged and torn. He sees his castle on the mountain top, bathed in a ray of light. A frightful sound comes from the pit beside the castle and a dragon rises from the gorge. He sees George and asks him if he is all alone. George says that he has no army and he will either fight and win or fight and die. The dragon flicks George off the bridge where they are standing but George is pulled in by his castle's soldiers. George makes a plan to defeat the dragon while recovering slowly. Will he succeed in his mission?

The story is informative and tells young readers about the valor and courage of George who slays the dragon. The illustrations are vibrant and vivid and they bring the story alive for readers and help them understand the reason for giving roses to their princesses on St George's Day and why St George's Day is celebrated all over. The narration is simple and is easy for children to read and learn about the legendary tale of St George and the dragon. It is a good book to help children understand the importance of St George's Day and tutors and educators can use it in classrooms and school libraries for read aloud and story telling sessions. It is a good book to gift to youngsters as the story will teach children about St George and his bravery.