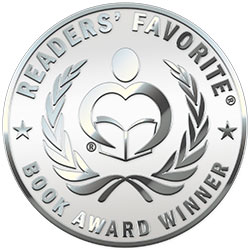 Reviewed by Kimberlee J Benart for Readers' Favorite
When I read Stop the Slip: Reducing Slips, Trips and Falls by Thom Disch, it wasn't just as a book reviewer who might look at the format, the content, the clarity of the narrative, and the marketability of the book. I read it from two other perspectives: a retired senior manager of an organization with hundreds of employees engaged in heavily blue-collar work; and as the step mom of a small child. In the first case, I've read a few safety plans in my day and spent money on training and equipment to provide the safest workplace possible. In the second, I had to explain to a giggling eight-year-old that the funny videos on a popular television show that featured real people slipping, falling, tripping, and all manner of other potentially injurious or even deadly activities, wasn't really something to laugh about. What about the people who didn't submit videos because they weren't chuckling over what happened to them?

Whether your interest is for the workplace, the public space, or your personal home and family, Stop the Slip: Reducing Slips, Trips and Falls by Thom Disch will inform and educate you. Disch covers the topic from soup to nuts in a compact but very detailed, understandable, and engaging narrative, complete with data, graphs, and charts. If you aren't used to those, don't let them scare you off. The statistics are sobering. Real life stories are sprinkled throughout, and for all that the topic is a serious one, Disch injects some humor now and then. Highly recommended. This is an extremely important topic for us all.