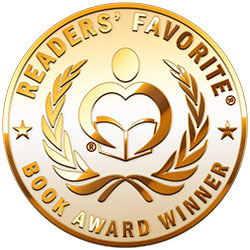 Reviewed by Samantha Rivera for Readers' Favorite
The world of a police detective isn't as 'fun' or 'simple' as it may seem from the television shows most people know and love. You don't always 'get your man' and you're not always going to have clear photographic evidence or videos. You're going to have to get out there and do some digging, do some hard work and Street Creds by Zach Fortier is definitely proof of that. A detective who isn't afraid to get his hands dirty in the pursuit of criminals on the street, Fortier is willing and able to explain the ins and outs of being a detective and working with (and against) detectives who couldn't care less about the results of the job.

Street Creds is about working the gang task force and managing to survive it. In larger cities it's common for gangs to pop up and to practically rule the streets, but for the citizens only the police have a hope of saving them. This book shows that not all cops have the best interests of their citizens at heart. Many may be on the gang's payroll and many others may simply be going through the motions every day, uncaring of what's happening around them. Fortier has created a book that shows what really goes on behind the closed doors of a police station, and how corruption and greed are rampant everywhere. For him, this was personal and it became even more so as he suffered through the difficulty of being a good cop in a bad cop arena.