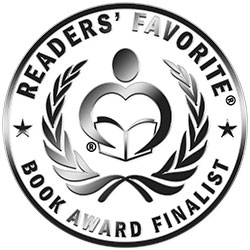 Reviewed by Katelyn Hensel for Readers' Favorite
Strings of Milo by Estelle Roher is a desperate and binding romance written in poetry instead of prose. It's full of the darkness and joy that real romance can bring to a person's life. Poetry really is unique in its ability to create a different impression on every reader. While I might have gotten the sense of desperation involved in love, that may have been entirely reflected from my own perspective of romance, brought out by Estelle Roher's vision and feel for the written word. Another reader could find a different meaning entirely, and I believe it's that ambiguity which is poetry's greatest strength, particularly in this case where it deals with emotions intrinsic to the very core of being human.

The writing style was interesting, and instead of sticking to one sort of poetry, you see the author explore her strengths and weaknesses as she moves from free verse to rhyming patterns. An interesting experience that allows you to explore what style you like the best in terms of poetic expression. Strings of Milo is a beautiful read. Even if you don't like poetry, I'd say give this one a shot. It's relatively short if you don't feel like reading a full 100 pages of poems, and yet it also speaks through poetry in an easily tangible way. You understand exactly what Estelle is trying to both spell out and imply by her writings. This allows for an easy grasp of the poems as well as an ease of reading.