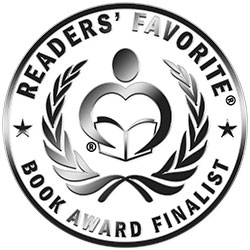 Reviewed by Cheryl E. Rodriguez for Readers' Favorite
Sudden Freedom: Home is Where the Heart Is forms the final book in Joseph Woodward's trilogy, Lost between the Continents. Ernest Woodward's family has grown on the shores of the Ohio River in America. Putting aside the trials of his childhood, Ernest focuses on the triumphs of his life. Ernest's sister, Flossie, remains in England, working alongside their father, Malcolm. However, regardless of how much distance or time passes by, some things never change. Ernest and Flossie's stepmother, Catherine, once again raises her ugly head, threatening to seize Malcolm's company and estate. In the midst of the darkness of Catherine's evil intent, Malcolm finally sees the light and confides in Flossie. Flossie writes to Ernest asking her brother to return to England to protect their father and his business against their scheming stepmother. The estranged family reconnects, building a bridge from America to England, restoring all that was once lost. Together they right the wrongs, and become a family once again.

Joseph Woodward outdoes himself here. Sudden Freedom is the best of the three books in the Lost between the Continents series! Sudden Freedom is a novel rich with familial love, portraying relatable characters that overcome and unite, using their unique gifts to make a difference in the world. The novel is personable, you really get to know the characters and understand the ties that bind the Woodward family together. In this final installment, the main character, Ernest, comes full circle. The lost son returns home, not as a prodigal son, but as a successful and sensitive hero. Yet, he is not the only one who escaped or was trapped by the wiles of the antagonist. Each member of the family comes to terms with their abusive childhood and is set free from the emotional bondage Catherine imposed on them. Joseph Woodward recreates his family history, revealing the integrity of spirit, and the will to not only survive but rise above tragedy and heartbreak. Sudden Freedom reveals the power of legacy; one man's visionary hard work is bequeathed to future generations. It was a pleasure to get know the Woodward family.