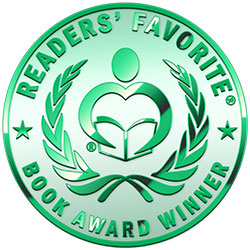 Reviewed by Faridah Nassozi for Readers' Favorite
Crystal Rock chief of police Sam Danielson could not have been happier with the way things were going; he finally had a chance at a life with Penny Wentworth after over twenty years of waiting. He did not even mind taking on her special-needs teenage son as his own. After dropping Penny off at the airport, Sam noticed a car tailing him which turned out to belong to the FBI; they were following him just in case his ex-wife Vanessa, who it turned out was actually still his wife, contacted him. Then all hell broke loose when Vanessa's body was discovered, a few days after her father had been murdered. Sam and his team, together with the FBI, started investigating the murders, and in the process he discovered the dark and sad life Vanessa had lived at the hands of her sickening father and his business partners. And the truth behind the murders was not at all that they had expected.

The Tales of the Dragonfly Series: Book II: In Flight by Tamara Ferguson is a brilliantly written, compelling, and fast-paced story with the sheer ability to completely captivate your mind and draw a real connection with the character. Each page of the novel is filled with drama and adrenaline racing action with characters that are truly believable and a plot that feels real. Tamara Ferguson produced a perfect fusion between the dark and light sides of the plot to create a novel with a flawlessly balanced reading thrill that feels like riding on a roller coaster in a perfect breeze, but at twice the normal speed.