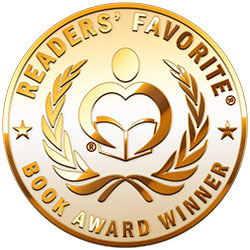 Reviewed by Mamta Madhavan for Readers' Favorite
Texas 0ff-Road Racing: A Father-Son Journey To A Side-By-Side Championship by Mike Kowis is a fascinating book that will take readers on an adventurous ride that gives glimpses of off-road racing from the driver's seat. The adventures and every detail experienced during their off-road racing have been captured and shared. The author speaks of getting his driving license at the age of fifteen and a half and how he purchased a 1977 Ford Granada four-door sedan after selling his Big Red, a red 1984 Honda 200s three-wheeler. His first cross country race was in 2004 at round 1 of the GNCC (Grand National Cross Country) series without knowing the GNCC race was a big deal. He had fun competing in the Utility ATV class of All-Terrain Vehicle Cross Country Series (ATVCCS). The book describes the details of this sport and the time and money required to pursue it.

Mike Kowis's experiences and his detailed descriptions of the sport will take readers out there with him to feel the exhilaration and excitement of the racing adventure. The pictures shared and his detailed narration make the book enjoyable and worth reading. The writing style is simple yet breezy, and the father-son bonding is palpable. This is a perfect read for all those who enjoy off-road racing because, apart from the author's experiences, he also gives details on how to join the race, the different conditions of tracks, and the fun and the danger associated with it. Texas 0ff-Road Racing is fast-paced and, like the sport, has a good pace and movement. The book is not only about racing but also about Texas, and gives readers glimpses into the world of off-road racing in an entertaining and impressive way.