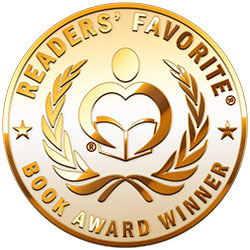 Reviewed by Anne Boling for Readers' Favorite
When Coach Jack Stone slipped and sprained his foot, Ralph Ribbit volunteered to pick up the new track shirts for his son's track team. He knew a lot of people were counting on him and he was running late. Everything seemed to be going wrong for Ralph. He had to travel upstream to Leaps and Bounds although he was unfamiliar with the area. Bravely, Ralph sets out on his journey even though he cannot find his map. The reader travels along with Ralph as he makes his way upstream. Along the journey he gets side tracked by some playful crows, two squabbling rattlesnakes, and a bragging neighbor.

"The Adventures of Ralph Ribbit" is a vastly entertaining fable. Louise T Constantinople has created delightful characters that are both humorous and engaging. I certainly am not a fan of snakes but she managed to make even the snakes delightful. There are several lessons to be learned from this tale: the importance of family, how to make friends, and the importance of friends. Constantinople reminds us to never give up. The descriptions are vivid. I was a little frightened when Ralph saw two pairs of eyes. The love Ralph has for his children is heartwarming and demonstrates the extra mile we will go for our little guys. The illustrations by Terry Pond are beautifully done. Even without color they are perfect to go with this story. I would consider this a bedtime tale for it is entertaining without over stimulating. It is one of those stories that you would read a chapter of right before bed time. I highly recommend this book.