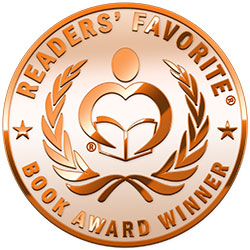 Reviewed by Faridah Nassozi for Readers' Favorite
In The Ascension by Lauren Hudson, Desdemona, Felix and Jinx Anchor, triplets separated at birth, were normal teenagers living their ordinary teenage lives with their ordinary parents until their fifteenth birthday, when life as they knew it abruptly came to an end. After each teen received a strange and terrifying dreamlike vision, they are hastily taken from their homes to a secret location where the three meet for the very first time. Without any explanation, their very nervous guardians whisk them off to a strange building where they are abandoned to the hands of the man in charge.

While at The House, they learn their true lineage to be Asterian - a special race whose descendants have special powers. The Anchor siblings soon discover their powers to be the ability to tell the past, the present and the future, but they also discover the identity of their biological mother to be none other than Jane Anchor - an evil and invincible Asterian hell-bent on domination and destruction. After several months of training, the three became extraordinarily powerful, but when a friend's life is in danger, can they defeat Jane and save the Asterian race from her evil plans? They have seven days and time is running out fast.

The Ascension by Lauren Hudson is such an engaging and captivating YA paranormal story you will want to read it nonstop until the very last page. The story comes alive through the detailed narration so that one can easily picture the setting and characters in a very vivid way. The Ascension characters are fresh, engaging and memorable - you will want to follow them on this journey to the very end. You will fall in love with the Anchor siblings and root for them all the way. Fans of the genre, both young and old, will enjoy this incredible story of the Asterian race, their way of life, their powers and their battles. Lauren Hudson delivered it so amazingly.