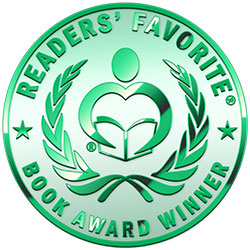 Reviewed by Jennie More for Readers' Favorite
The Beautiful Misfits by Susan Reinhardt is the story of Josie, a mother suffering as a result of her son's drug addiction. She spirals out of control and loses it while appearing live on television, pouring out her heart to the world. Thinking her life couldn't get worse, she's proven wrong when the TV station fires her from her news anchor job, and no other station will touch her as her video goes viral. She leaves her hometown of Atlanta and moves to Asheville to start a new life without her beloved adult son Finley, and Frank, her tormenting ex. She starts a new life as a cosmetic consultant, hoping to give herself and her late-in-life daughter Dottie, who has Down's Syndrome, a fighting chance. As much as Josie attempts to escape her problems in Atlanta, they follow her to Asheville, mainly because her undying love for her first-born son pulls her back to the life she tried to avoid.

The Beautiful Misfits by Susan Reinhardt is an emotionally charged, riveting, gripping, and heart-warming story of the endless depths of a mother's love. Reinhardt unpacks almost every issue women face while giving each topic the perfect amount of time required to unravel its complexity and impact. The novel covers marriage, divorce, motherhood, childhood trauma, weight, and beauty, and the societal pressure on women to maintain composure while fighting their personal and family battles. This is undoubtedly a page-turner that depicts one woman's journey beautifully. Readers will see their own reflections as they relate to one or more parts of Josie's story. It is well written and a phenomenal contribution to women's fiction.