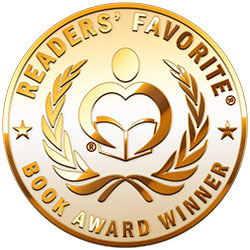 Reviewed by Dinorah Blackman for Readers' Favorite
Alana Terry writes a riveting story about the cost of professing Christianity in a society that rejects the existence of God. Brave young Chung-Cha endured the unimaginable trauma that comes from being dragged out of one's home in the middle of the night and being brutally beaten. She survives the terror of watching her father viciously assaulted before her very eyes, and she persists in spite of the perplexity of her mother's cold denial. Imprisoned, mentally and physically abused, starved, and forced to live like an animal is enough torture to destroy anyone, and it does. But none of that is the end of this beloved daughter. Chug-Cha even had to watch her mother waste away and die right before her eyes, perhaps consumed by the hopelessness of renouncing her beliefs. Add to that having to allow unscrupulous men to use her body just to get a half-decent meal, and then listening to her friend betray her in order to save her own skin, and your heart breaks at the injustice some have to suffer for the sake of the cross of Christ. Chung-Cha is forced to live in underground detention for years, but her undying hope that persists in spite of confusion finally leads her to the light.

The Beloved Daughter is an inspirational book that gives the reader a clear picture of what really goes on in countries where religious freedom does not exist. The story is balanced, sharing both sides tastefully. But at the same time, it removes the blinkers from the eyes of many believers who honestly think they have been persecuted just because somebody rolled their eyes at them. The Beloved Daughter follows the life of one very brave woman who spent her formative years in a dungeon, yet survived to share her story of hope. Alana Terry's passion for persecuted Christians can be felt within the story and she expertly awakens all those who may be tempted to turn a blind eye. The Beloved Daughter reminds us that if we aren't willing to stand up for something, we will easily fall for anything.