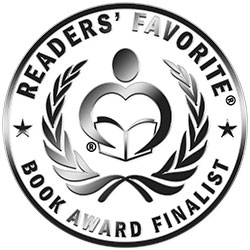 Reviewed by Ankita Shukla for Readers' Favorite
As the name suggests, The Bi-Polar Express by Ela and Natasha Simon is a book that throws light on how the life of a family is affected by depression and other mental instabilities. Ela, in the first half of the book, expresses the point of view of the mother of a daughter who is suffering from bipolar disorder. The life of a mental patient is difficult as it is; however, the caretaker of the patient, especially if he/she is a family member, goes through an overwhelming journey themselves. They often end up requiring some help to keep them sane. This is what happens when Natasha, the daughter of the author, is diagnosed with ADHD. Even before she was diagnosed, Ela and her husband, Peter, knew that there was something different about her. Natasha was always restless, sometimes utterly active and multitasking; on the contrary, sometimes hopelessly depressed. Although making friends was difficult for her, keeping them was a bigger task. Picking up the signal that she was not wanted was always hard for her. So, she would try her best to keep these "friends" in her life, not realising that she was being played by these people. When she realized the reality, she would be heartbroken. In these moments, only her family and she would be left to pick up the pieces. Ela's struggle to keep up with Natasha's manic episodes, and her desire to keep her daughter happy are well depicted in the first part of the book.

The second part of the book, which is written by Natasha, gives readers an insight into Natasha's side of the story. I have often wondered about how the entire picture changes based on the perception of the audience. This proved to be true from the second half of the book. For instance, according to Ela, Natasha was coming on too strong and thus many of the guys whom she assumed were "The One" ran away; however, when I read this part in Natasha's own words, I realized that she knew when a relationship was over. She could understand it clearly from the guy's behavior, but she chose to hold on because of her undying faith in love. While reading Natasha's version of her life, I developed strong feelings for her. I felt protective of her, which doesn't happen very often. Nevertheless, while reading Ela's part, I could not help but respect her every step of the way. Of course, a mother's love is above every other love, but, in Ela's case, she actually proved her limitless love for her daughter even when Natasha pushed buttons that Ela didn't even know existed.

The interactive style of writing of both the authors is extremely entertaining. From the first chapter to the end, I became a part of the world of Ela and Natasha. I connected with both of them on so many levels. Although the subject of the book is quite emotional, the book is far from it. The authors have ensured that the book doesn't become a dark universe, where readers would only see the darkness. They have kept the mood light and introduced many light-hearted events as well. I learned a lot about bipolar disorder and have developed more empathy towards its patients and their families. I would recommend this book to readers who wish to know more about mental problems or who have, in any way, been in contact with its patients. Also, readers who are intrigued by well-written memoirs should give this book a try. I loved everything about the book.