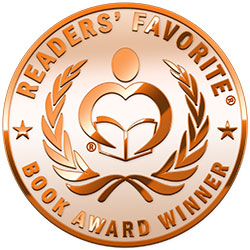 Reviewed by Grant Leishman for Readers' Favorite
Lily Reid, the only daughter of an eminent physician, had dropped out of medicine during her residency and had instead focused her life and career on helping medical professionals deal with the overwhelming stress, depression and incredibly high suicide rate that so often is the bane of the medical profession. In The Burnout Cure by Jill Blake, Lily believes vehemently in her advocacy and is a determined, strong and independent woman who has no desire or plans for a long-term relationship or a family. Her work and her passion to help medical professionals is her life. Wolf, a doctor, had it all - drop-dead gorgeous, he lived his life according to his own dictates. He loved women, but he didn't want a relationship. Sex was fantastic, but who wanted to over-complicate it all with feelings? Wolf was of the old school of thought. "If you can't hack the pace of medicine, then look for another job." He looked at medicine like a soldier looks at Special Forces. It takes a special breed of man or woman to be a medical professional. "Suck it up!" was his opinion. When Lily and Wolf meet, the physical attraction is undeniable, but they are so far apart in their views, can anything ever develop?

The Burnout Cure by Jill Blake has absolutely no pretensions. It is pure, light-hearted romance (chick-lit, if you like), but what I loved and what lifted it above your normal hospital, steamy romance story was the seriousness and importance of the backstory to the two characters. Clearly depression, stress and suicide is a major problem within the medical profession and Blake has cleverly used the romance between Lily and Wolf to highlight something she feels strongly about. This is still a story about two disparate people, with virtually nothing in common, who find themselves deeply physically attracted to each other, but the subtext gives it so much more depth. There is the full requisite of hot and steamy love scenes, which are totally necessary and, I might add, extremely well written by Blake so as not to be over-emphasised or incredibly crude as can often be the case. I'm probably not the target market for this kind of steamy romance, but I was certainly glued to the pages and dying to know where it led us next. This is an excellent read and well above the usual hospital romance pap that can be so repetitive and boring. An excellent read from Jill Blake.