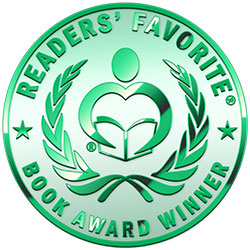 Reviewed by Ruffina Oserio for Readers' Favorite
The Calling: Unleash Your True Self by Priya Kumar is an inspirational book that fans of The Alchemist by Paolo Coelho and The Monk Who Sold His Ferrari by Robin Sharma will enjoy. Arjun is on the point of a divorce and feeling as though nothing works in his life. After an accident, an unusual encounter sets him on a spiritual odyssey into the heart of the Himalayas on the counsel of a sadhu. His life is about to change as the experience strips him of burdens, leaving him face to face with the most essential: his purpose. At the start of the story, he is a man who goes through a serious breakdown: dislocated shoulder, injuries to the head, a broken neck, kidneys that are failing, blocked valves in the heart, and other imperfections that the sadhu sees. But can this journey mend him?

This is a story told in a unique voice that is both compassionate and compelling. It is the voice of wisdom. In this book, Priya Kumar teaches readers about the power of facing their truth, of looking at their own self with courage. The Calling: Unleash Your True Self is a story that proposes a path to unveiling one's purpose in life and how to find the courage to embrace it. The story is filled with insights about life and a spiritual depth that ushers readers into a new kind consciousness, prompting them to look past the ordinary things of life and to tap into their spiritual source to find their strength and purpose. This book will change the way readers see themselves and life. It is both entertaining and enlightening, written in prose that is fluid and in a tone that draws the reader in irresistibly.