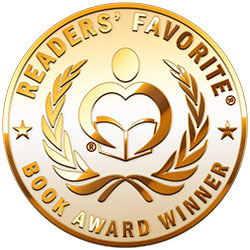 Reviewed by Randy B. Lichtman for Readers' Favorite
Merrick Rosenberg has authored a very interesting illustration of personality style theory in The Chameleon: Life-Changing Wisdom for Anyone Who Has a Personality or Knows Someone Who Does. There are many theories and adaptations of the four personality styles and tests to determine the styles, and one of the most known is D-I-S-C, representing Dominant—Influential—Steady—Compliant. As the author states in the introduction, in spite of the fact that he would teach classes on the DISC theory, people would have difficulty remembering a D from an S, and it was difficult for participants in his seminars to remember. So, he decided to use animals for a memory system and used the animal interactions for readers to remember the styles. He created an Eagle (who was brought up with doves) to represent the Dominant, a talkative Parrot for Influential, a Dove for Steady, and an Owl for Compliant (the analytical personality).

The book is a set of stories that bring personalities in contact with other personalities, and by observing these animal interactions, we begin to understand better how our personalities intersect with others and how we can improve our interactions with each other. At the end of each chapter, the author brings in the chameleons (a master and his pupil) who often are invisible observers, to teach us something about the lessons involved. A summary page of lessons learned ends each of the stories. Issues such as accepting yourself and your style, the importance of stepping outside of your comfort zone, creativity, encouraging people to examine how their information is communicated, reframing, and giving and receiving positive feedback are among many very good life lessons well demonstrated in the book. I highly recommend reading The Chameleon: Life-Changing Wisdom for Anyone Who Has a Personality or Knows Someone Who Does to better fully understand our own personality styles and those of others we need to interact with each day.