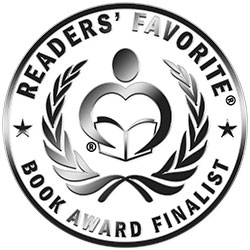 Reviewed by Peggy Jo Wipf for Readers' Favorite
The Charity of a Viscount captures the nobility of historical Britain in this sweet romance between a widow and a widower. Linda Rae Sande adds this book to her growing collection of romance novels. Viscount Marcus Lancaster is a dreamer and his favorite dream is about his first love as a teenager. He has completed his mourning time for his wife just as his daughter prepares for her coming-out. Charity has moved back to London and finds her late husband has left her with very little provision to live on. Taking a job as an official matchmaker for wounded soldiers allows her to earn a living while giving hope and finding love for those who are limited in their connections. Marcus pursues Charity as he sees his dreams are finally within reach, but sometimes his dreams impede actuality and Charity struggles with his view of reality.
 
The Charity of a Viscount is built around the fact that Marcus seeks the woman whom he can't have, while Charity is content finding love for others. The plot seems simple until Marcus's daydreams impede reality. The story rotates between Marcus and Charity, giving the reader a better understanding of the story. The characters don't disappoint as their insecurities often override the sensible thing to do and their position in society dictates their actions. Linda Rae Sande weaves humor within this story, keeping the reader entertained with their actions, which I enjoyed. Linda Rae Sande is a captivating author who specializes in bringing out a romance in the most unlikely places.  Her list of books in this genre will give the reader more books to enjoy after finishing this one.