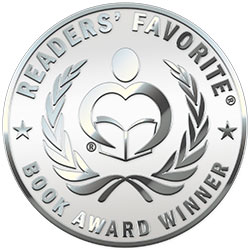 Reviewed by Lit Amri for Readers' Favorite
The once powerful Alliance of Azimuth is greatly threatened by Hideux and his Nightlander army. Rostand, spy for the Alliance, infiltrates the enemy's base of Cistern on the moon Andromeda. While scouring the base for information, Kira Chand, a prisoner on the base and one of the Alliance's best trainees escapes. Like Rostand, she is on a mission to retrieve any information about the enemy and has a disturbing intel on Hideux. A mythical demon, Biskara, turns out to be Hideux's father and the reason why Hideux is always one step ahead of Azimuth. An important discovery indeed, but both Rostand and Kira need to make a getaway from the enemy base and relay the message to their superior.

The Cistern Mission: A Kin Chronicles Short Story is the prequel to Michael Dadich's The Kin Chronicles series. It is a novelette and an introduction to this series. Four first chapters of Book 1, The Silver Sphere, are also included to give potential readers – who would be excited and swayed by this prequel – some insights into the sci-fi/fantasy adventure that awaits them. Characters Malefic, Shelby Pardow, Zach Ryder and even a librarian, Walter Dempsey, are introduced to us. Prose is faultless. The action scenes are excellently written with just the right amount of suspense, excitement, and intrigue. Even though this novelette is aimed at YA readers, I think that mature sci-fi and fantasy fans will enjoy it immensely as well. I am intrigued and excited enough to follow the series and no doubt it will garner other prospective followers.