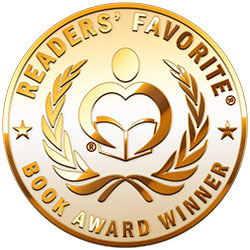 Reviewed by Stacie Haas for Readers' Favorite
In The Comfort of Secrets: A Sweet Lake Novel Volume 2 by Christine Nolfi, Cat Mendoza is a stunning, thirty-year-old woman trying to find herself as she begins a new job as marketing and events coordinator for the Wayfair Inn in Sweet Lake, Ohio. Cat's early attempts at confident decision-making are thwarted by the Sweet Lake Sirens, a group of eccentric women who serve as self-appointed guardians of the country town. When Ryan D'Angelo, an up-and-coming advertising executive, travels from Cincinnati to help her promote the Inn, Cat finds herself falling for a man whose secrets endanger their chances for a relationship and may just threaten both of their lives.

The Comfort of Secrets by Christine Nolfi is an elegantly written novel with an endearing protagonist, Cat Mendoza, who is desperately trying to overcome a lack of confidence in her career and life choices. Her life begins to come into focus when she meets Ryan D'Angelo, but he is not who he seems. His life before Cat was filled with uncertainty and pain, a history that irrevocably ties him to his mother, Julia. It's in the unveiling of the secrets of Ryan, his mother, and their ties to Sweet Lake that this novel really shines. The love story is penetrating and enjoyable, and I loved its depth and meaning as the pair learns to trust each other and determines to acknowledge the past so they can have a future together. Every character in this novel—overbearing Silvia, secretive Frances, skittish Julia, eccentric Ruth, and hopeful Gemma—are more colorful than the next. This is a delightful read and the journey is one I'd take again and again. The Comfort of Secrets is perfectly titled and highly recommended.