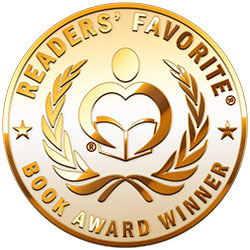 Reviewed by Lit Amri for Readers' Favorite
A thousand years ago, the Menekarian Empire is responsible for ridding the world of sorcery using the Pure, their great paladins blessed by their god Ama. Since then, any sorcery will be forcefully purified or eliminated. Yet magic is rising again, as a young but powerful Dymorian queen takes command in the west, and a boy with strange powers comes of age in a small fishing village. Surviving immortals from the past emerge from hiding, with one of them intending to preserve their immortality at all costs.

A debut for The Raveling Saga, The Crimson Queen is an epic fantasy by Alec Hutson. Intriguing from the start, Hutson's strong narrative weaves a deep sensitivity and emotional acuity into the story. This is definitely its strongest point, followed by a solid and complex plot filled with virulent twists. The pacing is well-balanced and suited for the different events in the story. Characterization is excellent - I don't think any of the characters were typically compartmentalized into familiar stereotypes of the fantasy genre.

The Crimson Queen is a riveting, thought-provoking read, where ethical and power clashes between the memorable characters are not easily put out of mind. The vast and intricate world building shows a lot of care from Hutson. The detailed descriptions really make the ominous world that he created come to life, making it fascinating to delve into. The political and societal divides blend easily with the godlike immortals, sorcerers, warriors, assassins, and terrifying creatures in a unique universe. A commendable, thoughtfully crafted tale from Hutson, and I look forward to its sequel.