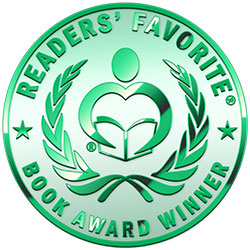 Reviewed by Lit Amri for Readers' Favorite
A botched stakeout led to the death of Amy Bree's partner and her dismissal from the FBI in Bloodline (The CULL, Book 1) by Eric J. Gates, a supernatural thriller about vampires that are different from the classic ones that we know. A serial killer known as the Blood Sucker has killed more than a dozen people, painting the walls of their homes with their own blood. Amy thought she was out of the game for good until a Vatican priest hired her and reinstated her as a Homeland Security agent to continue her hunt for the infamous killer. Meanwhile, nurse Anka Syzmanski can't ignore her fear of Doctor Heinrich Neumann, despite his gentle manner towards the staff and the patients. There's something about him that reminds her of the old tales from her native Poland about demons who preyed on people in isolated villages.

I applaud Gates for the well thought out premise, plot, and the way he made his vampires unique, deftly using the classic theme to make the series stand out from other bloodsucker stories. The writing style complements the swift pacing, and there are plenty of action filled and suspenseful moments. Solid characterization gives the characters enough depth and believable traits. The intelligent but somewhat complicated Amy Bree is easy to root for. That said, I'm more fond of the brilliant and much wiser ex-spy 'Mrs.' Katie Lindon. These two make an impressive team and through their investigation we get to know the Blood Sucker clue by clue, which also reveals the hidden layers of Cancelli and Neumann. When the POV shifts to the elusive serial killer, we learn more about his persona, strength, and particularly his flaws. Some of the small characters also have a firm place in their roles when it comes to piecing together the evidence. Several aspects of the plot are slightly predictable, but in essence Bloodline is gripping, fun, and kept me intrigued from start to finish.