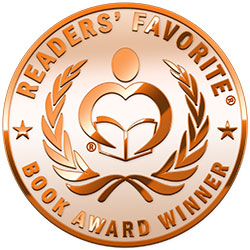 Reviewed by K.C. Finn for Readers' Favorite
The Cull – Bloodline is a work of vampire fantasy thriller fiction penned by author Eric J. Gates and presented in audiobook format by narrator Marnye Young. Set as a genre mix between the standard FBI thriller and a paranormal fantasy novel full of vampire conspiracies, we follow two powerful female heroines into the darkness as they discover things they never thought possible. The infamous serial killer the Blood Sucker must be caught, but the means to trap this mysterious figure involve way more sacrifice than Amy and her partner could ever imagine.

Author Eric J. Gates has reinvented all things vampiric for the modern time, turning his beasts into elite killers without any of the old-fashioned shtick that often made them so laughable. What results is a passionate and powerful tale that is genuinely frightening in many parts, and an intriguing criminal plotline which keeps you turning pages right to the end. The narration presents as a crisp crime thriller with a dark, wry edge, giving those little chilling moments where it's clear that something very bad will happen soon.

In terms of audiobook quality, the narration by Marnye Young provides much to enjoy. Editing quality and clean, crisp audio aid Young in her wry presentation, offering a slick performance that feels confidently delivered. The style adds flair to the characters themselves, lifting the novel to another level of smooth enjoyment, but with an excellent balance when the truly thrilling moments kick in. Overall, The Cull – Bloodline is a powerhouse of crime and fantasy fiction and a superb start to an engaging new series.