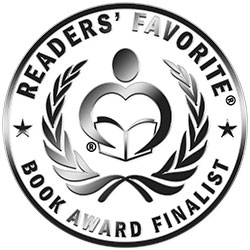 Reviewed by Grant Leishman for Readers' Favorite
The Curse of Conchobar: A Prequel to the Adirondack Spirit Series by David Fitz-Gerald is a short but deeply compelling spiritual journey back to pre-history North America to C.E. 549. Conchobar has spent most of his life working on building stone steps on an island monastery, creating a staircase for the monks. One day, he makes a fateful decision to borrow a fishing boat and set out to sea on a fishing expedition. Caught in a violent storm, he is lost at sea for many nights and days before finally being washed ashore, barely alive, in a foreign land, among foreign people with a distinctively warlike nature. Conchobar finds himself engaged in a never-ending battle for survival as his villagers engage in a tit-for-tat battle against a neighboring village. Despite the constant predations of the harsh environment and the imminent threat of violence, Conchobar begins to build a life among the villagers, even falling in love with one of his adopted sisters. Weighed down by a curse he believes he carries, and following a series of deaths of his family members, his adopted family, also believing him cursed, cast him out of the village and he must look for somewhere new to call home.

The Curse of Conchobar is a fresh and innovative look at the tribal histories of the Americas long before the arrival of the first Europeans. Author David Fitz-Gerald paints a vividly realistic picture of functioning societies in which survival and the continuation of the family is the prime motivation, followed closely by the protection of that family structure by the use of force against any suspected or real interlopers into their world. The deeply spiritual nature of Conchobar and his interactions with both his new family and his spiritual nature are beautifully captured by the author. I particularly enjoyed the author's ability to draw out Conchobar's naivety, especially as it contrasted with the spiritual and mystical features of his special abilities and foresight. This is a lovely story despite the necessary violence, and it reminds us all that often everything is not always as it seems to be at first glance. There are hidden depths and meaning to all aspects of life, and we can see this in many of Conchobar's actions, thoughts, and dreams. I thoroughly enjoyed this book and only regret that it was shorter than I felt it could have been. The opportunities to explore more of the mystical side of the story abounded, but I'm sure the author will have done that in the books that make up what I'm convinced is an excellent series. I can highly recommend this book.