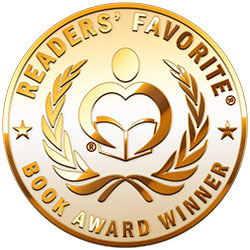 Reviewed by Trudi LoPreto for Readers' Favorite
Noah has hidden from his family and life for ten years and has doubts about returning to his uncle's home when he receives a request to return as soon as possible. Agnes is the neighbor he visits daily to help with chores. She is fighting with herself and slowly losing the battle to dementia. Tayte is Agnes' granddaughter and the two have not seen each other for many years. Tayte is headstrong, very organized compared to her grandmother's disregard for order, and afraid of being rejected. As Noah, Agnes and Tayte work together, they face the enormous and impossible task of trying to live with and accept each other with all of their oddities. They have fun days going on picnics, and bad days fighting and feuding. Noah must also deal with his uncle being close to death, reuniting with cousins, and slowly becoming proud of the man he is learning to be.

The Dragons of Alsace Farm by Laurie Lewis is filled with secrets, doubts, redemption, love and forgiveness. The story is about the dragons that lie in our brains and hearts, the events that put them there, and the escape routes to set them free. I could not help but become involved with each character, and cried for their hardships and cheered with them for their happiness. There was much inspiration and faith written into The Dragons of Alsace Farm with great skill. I truly became part of the story, feeling the characters' pain and wanting to offer my advice. The Dragons of Alsace Farm is a thought provoking novel with a plot and characters that make this a fantastic read. I highly recommend this book and can promise that you will not be disappointed.