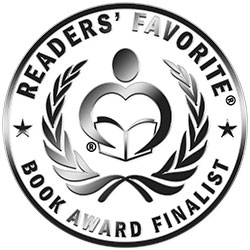 Reviewed by Jose Cornelio for Readers' Favorite
The Essence of Nathan Biddle: A Novel by J. William Lewis is an engrossing coming-of-age story with an interesting protagonist. It has been a year since Nathan Biddle died, and life hasn't been easy for young Kit Biddle, his cousin, who thinks the death was inconceivable in any sane world. Uncle Nat has committed a grave evil in the name of some omnipotent Being, a story similar to Abraham's, only it is not justifiable. Kit thinks too much for his age and the question he can't answer is this: "If an omnipotent being could stop an evil, what is the moral difference between ordering the evil and permitting it?" But neither the ocean nor his mind can provide answers to the questions that occupy his thoughts. He is a fretter, and when he gets something on his mind, he can't let it go. In a thoughtless moment and after a huge disappointment, he steals a maintenance truck and drives on the highway, getting into an accident that will change his life in many ways and alter his sense of reality.

Philosophical, evocative in style, and intellectually exciting, The Essence of Nathan Biddle is a novel with strong existential themes. The young protagonist is depicted as a loner, someone who gets absorbed in his own thoughts. While at Bridgewater Academy, he feels awkward, staying away from groups and team sports, but he joins the track team because he likes to run and it is something he can do alone. His inner world is superbly written and the reader finds it easy to follow his thoughts, expressed in bursts of consciousness that are captivating. The transformation that happens in him after the accident as he heals is cathartic. J. William Lewis is a great storyteller and The Essence of Nathan Biddle is a classic with characters that are real and relatable. The relationships are intelligently written and readers will enjoy watching Kit as he grows through these relationships, with both boys and girls, and how his relationship with Anna pushes him to the brink of despair. The prose is exquisite, lyrical in style, and delightful. It is a compelling novel with strong philosophical themes and psychological depth; one of those books that are hard to put down.