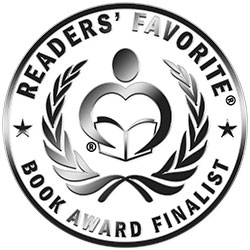 Reviewed by Liz Konkel for Readers' Favorite
The Gemstone Chronicles: The Amethyst by William Stuart is the second book in the Gemstone Chronicles. Aidan and Maggie along with their grandparents have another mission awaiting them which will take them back to Celahir. This is a magical world where a group of Light Elves asks for their help to recover four gemstones that were stolen by Dark Elves. The loss of the gemstones has tipped the scales in the way of evil and weakened the barrier between the two worlds, allowing evil to grow in power. They retrieved one of the gemstones during their last journey into Celahir but the Light Elves have once again arrived to ask for the family's help to find the next gemstone: the Amethyst. Their upcoming journey is waylaid when it's discovered that Naesse has kidnapped Aidan and Maggie's father, which pulls their mom along into a race against time to rescue him and to retrieve the Amethyst.

The story is a family orientated adventure which takes the whole family into another world to save two worlds from evil. The family weaves between two worlds, with the human world and Celahir drawing them into this ultimate battle. They're the heroes of the story which veers from the typical fantasy-adventure as instead of the protagonist venturing off to save a magical world on their own, this is a family that takes this journey together. Family is at the heart of the story as they band together to rescue one of their own which provides a sweet center and drives each of the characters forward. The plot is driven by the love and bond of this family which is the key to stopping the plan of the Dark Elves and tipping the scales back to good. The fate of the two worlds and the balance of good rests on the shoulders of this family as the Light Elves trust in them.

William Stuart delves more into the rich and incredible mythology brought to life within this world by the balance between good and evil. Balance is a key theme of the story represented through light and dark, good and evil, and the two worlds. The gemstones even add to this theme of balance as they maintain the separation of the two while keeping in the favor of good. The fight between good and evil is represented through the Light and Dark elves. The Gemstone Chronicles: The Amethyst is an exciting and magical story that pulls a family into the middle of the fight between good and evil with the fate of a world at stake.