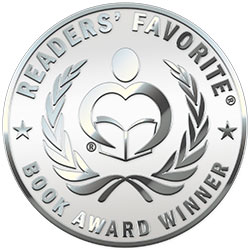 Reviewed by Viga Boland for Readers' Favorite
In The Girl Who Lived by Christopher Greyson, the protagonist, young Faith Winters, finds herself living in a nightmare once she is released from the mental institution to which she was committed after witnessing a real nightmare many years prior: the bloody murders of her beloved sister, her father and several others who had come to celebrate her birthday in the family cabin in the woods.

Now trying to settle back into an apartment in her home town where it all happened, and where she is regarded as a crazy alcoholic, she just wants her physical body to die: she is already dead inside despite therapy and AA rehab. But she is haunted by the face of the man she believes was the killer. When she spots him in a car, she goes berserk trying to get police and others to believe her but it seems no one does. Strange, inexplicable events start to happen around Faith. Again, her sanity is questioned. She knows she's right and can't find anyone to help her. And when she finds someone she thinks she can trust, something they say or do unnerves her. As she runs from one horrid situation to another, and more people get their throats slashed, readers will hold their breaths as, like her, they try to find out who is really terrorizing her and why. The answer comes as a complete shock. If you figure out who hates Faith enough to put her through all this and why, you should write psychological thrillers yourself.

It feels good to read a book that lives up to the promise of its cover, the accuracy of the genre in which one finds it, and delivers what the jacket blurb describes. The Girl Who Lived by Christopher Greyson does all that. What a great read for fans of psychological thrillers. Christopher Greyson is a true master of intricate plotting and suspense-filled events. Realistic dialogue, smooth scene transitions, and interesting characters make The Girl Who Lived a must-read!