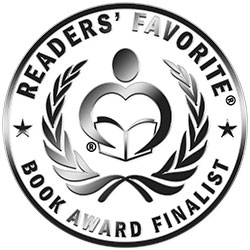 Reviewed by Rabia Tanveer for Readers' Favorite
The Good Witch of the South by T. C. Bartlett is a young adult novel with a strong protagonist and a plot that is never boring. The land of Oz is once again threatened and this time, it will take more than a Good Witch to save it. Samantha Goodwitch has big shoes to fill and she knows it. Being the daughter of Glinda, the Good Witch of the South, comes with certain expectations and Sam doesn't know if she can ever live up to them. However, when Sam hears rumors about dragons, she needs to find them before war ravages the land of Oz. But the road ahead is dangerous and she figures that out very soon. She finds an unexpected ally in Akasha, a Shadow Mountain Cat. The two team up to find the dragons. However, the more they look, the deeper the mystery becomes. Before they know it, loyalties are questioned and the war begins. When sides are being picked, they realize this might be the last time peace was a constant companion in the land of Oz.

Sam's character is very complex. She wants to do good, to make sure her people are safe during and after the war, and she wants peace. However, her actions are often the cause behind the trouble, something she is not prepared for. She has a comfortable relationship with Elle and the two understand each other. However, it is Sam's relationship with Akasha that got my attention. They are opposites but they have a mutual respect for each other. The Good Witch of the South is brilliantly composed and exceptionally executed. The elements of magic, adventure, action, and suspense all bring a sense of excitement and make the story an absolute joy to read. The descriptions are vivid and mesmerizing. They transport readers into the story and make them live the moment with the characters. This is definitely a story that you want more of, which why I hope T. C. Bartlett will write a sequel soon.