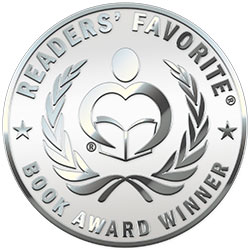 Reviewed by Pikasho Deka for Readers' Favorite
The Great Loveda Brown is the first installment of The Idyllwild Mystery Series by Jolie Tunnell. Set in the small town of Idyllwild in mountainous southern California, the book follows Loveda Brown, a tenacious young woman fleeing from her estranged husband, Billy Dunn. Loveda is on her way to Los Angeles when circumstances bring her to Idyllwild, wearing one shoe and with Billy on her trail. However, just after her arrival, she finds herself entangled in a murder mystery when the dead body of her ex-husband turns up unexpectedly. While the local sheriff asks her not to leave town, Loveda decides to solve the mystery herself and find the killer. But as the stakes keep getting higher, Loveda delves into a dangerous game where she puts her own life in mortal danger.

Fans of whodunnit murder mysteries will be ecstatic because The Great Loveda Brown contains all the ingredients necessary for a delicious murder mystery. Author Jolie Tunnell's page-turner of a novel feels like a cross between the hit Hollywood movies The Hateful Eight and Knives Out. Moving at a blistering pace, the plot keeps you hooked with its unexpected twists and turns, and you can't help but turn the pages in eager anticipation of what's to come. Loveda is a likable protagonist whose tenacious resolve and grit make you root for her from start to finish. I particularly enjoyed her chemistry with John Wyman. Any reader who enjoys westerns or a well-written murder mystery will find The Great Loveda Brown a thoroughly entertaining reading experience.