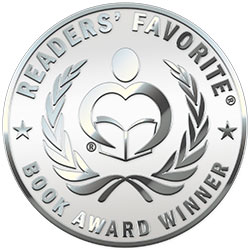 Reviewed by Vincent Dublado for Readers' Favorite
The Greek Gambit is the first book in a promising new thriller series called Nuke Response Team Alpha. Author Charles A. Salter introduces you to Colonel Blake Hunter, who is vacationing in Greece when unknown agents try to kill him and abduct his family. Meanwhile, the Pentagon summons the Nuke Response Team to investigate a series of mysterious rapid aging among people along the North Carolina Coast. It appears that the attempt on Hunter's life, the kidnapping of his family, and the acute radiation in North Carolina are related. Blake has had his share of combating terrorists. But nothing has prepared him for what he faces right now, as the terrorists that kidnapped his family want him for a task that has something to do with a hyperbaric plasma sphere.

The Greek Gambit is a technopolitical-military thriller that is sophisticated, well-researched, and a perfect example of the genre it represents. As the first book in a new series, it provides the best opportunity to immerse yourself in the actions, methods, and motives of Charles Salter's recurrent characters, especially that of his protagonist, Blake Hunter. It is a worthy first installment that will whet your appetite to follow Blake's adventures, as it promises a long-term plot that may rival Tom Clancy's Jack Ryan franchise. Salter blends engaging realism and character authenticity with intricate plotting and over-the-edge suspense. The pacing is consistent with the tension that the storyline provides, always maintaining momentum. Masterful and informative, The Greek Gambit simply draws you in from start to finish. If you love reading high-octane thrillers, this book is one of the best in the genre you'll ever read.