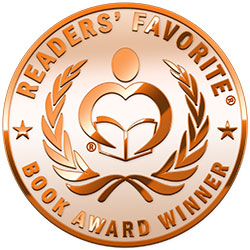 Reviewed by Grant Leishman for Readers' Favorite
Leah Brown knew from an early age that she was different somehow; special. When she tried to help a fellow runner at school, who appeared to be suffering, she realized the instant she touched her that there was something seriously wrong with her and that the girl's heart was in trouble. Nobody was going to listen to a child, though, and when the young girl died that evening, Leah was branded some sort of freak by the other kids. In The Healer by Lisa Fougere, we watch as Leah grows older and begins to understand the power that lies within her. Strange dreams and the connection with another "healer" begin to open her eyes to the amazing abilities she has been gifted all the way down from ancient antiquity. Leah has an excellent support system but what she doesn't fully grasp, at this early stage, is the effect these abilities will have on her young life, her relationships, and her entire future in general. She wants desperately to help people and to use her strange abilities for the greater good but there are plenty of people willing and able to throw obstacles in her way, as well as make her and her loved ones lives a living hell as they begin to understand the power of what they have unleashed. Through it all, Leah holds on tight to her dream of simply being a healer and helping people in this broken world.

The Healer is undoubtedly one of the most enjoyable and fascinating books I have read this year. Author Lisa Fougere has created some unforgettable characters in this story. Leah is a strong young woman who readily identifies with everyone who has been branded as different or strange and realizes, along with the university professor, that our correctional institutes may well be full of people with special abilities who have not understood or harnessed them in the same way that Leah was able to do. I loved the flowing style of the author's writing that just carried the reader along in a wonderful and exciting adventure. Her creative use of flashbacks to ancient Egypt and the gods and goddesses of antiquity to explain the source of these powers was inspired and gave the story completeness. The relationships developed throughout the story were the key to Leah's survival in a sometimes harsh and judgmental world. Whilst reading, I couldn't help but have flashes of the X-Men stories, especially with Leah's desire to find others who possessed these abilities and to be able to bring them together and help them understand and share what it was they were going through. I absolutely loved this story and will certainly be looking for more from this talented author in the future. I can highly recommend this read.