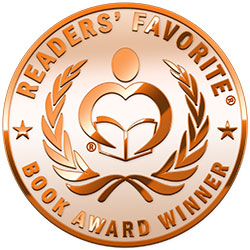 Reviewed by Ankita Shukla for Readers' Favorite
Written in the young adult romance sub-genre, The Kiss List by Sara Jo Cluff is about a high school student Camille Collins and her favorite activity: kissing. She enjoyed kissing her boyfriend Dylan so much so that it became her ultimate pastime. However, Dylan wanted more from her. Since Camille wasn't ready for the next step, Dylan decided to break up. Camille didn't mind the dumping part; what she did mind was the rumor that Dylan spread about her being a bad kisser. To discredit the rumor, she came up with the perfect solution: a Kiss List. Although the plan was simple, the sloppy execution created a social media fiasco that neither she nor her best friends (Hayley and Kaitlyn) could have imagined. To add to her ever-growing list of emotional setbacks, her mom had gone back to work and was rarely ever available. When Camille realized her first love was softball, she was shocked to discover that the whole softball team hated her for reasons unknown to her.

Inspired by Easy A and To All the Boys I've Loved Before, The Kiss List by Sara Jo Cluff is a fast-paced novel with enough twists to keep YA readers hooked. Camille, like many other romantics, lost herself in her boyfriend and, without even realizing it, changed her personality to suit her love interest. Sara Jo Cluff has very cleverly weaved the message of not losing one's real personality in a relationship in the plot. Camille's growth from a kiss-obsessed, boyfriend-immersed high school student to a well-rounded person with dreams, hopes, and passion was commendable. The plot has a range of engaging characters, each with their own unique qualities that set them apart. A delicious combination of family drama, smart comebacks, and fascinating writing makes The Kiss List by Sara Jo Cluff an absolute page-turner.